Leeds railway station is growing. A new Platform Zero is being created that will mean more trains, more seats and fewer delays.
Over 31 million people use Leeds station every year, making it the North's busiest railway station. The new platform will help reduce train congestion and meet the city's growing demand for rail travel now and in the future.
Platform Zero will be built adjacent to Platform 1. Work to build the new platform is complex, meaning we'll need to make changes to track, signalling, and overhead powerlines.
It is the first new platform constructed at the station in nearly 20 years and will open to passengers in early 2021.
This major £161m project follows the recent modernisation of the station which now has a new transparent roof and stunning glazed façade entrance-way; a redesigned and expanded ticket barrier to improve passenger flow; and refurbished free-to-use toilet facilities.
The following short video outlines the work we are doing and the improvements it will bring:
Potential Disruption
Due to the nature of the work there is likely to be a degree of noise and disruption to those living nearest the station, which we are committed to keep to a minimum. Much of this work has to be done overnight due to its close proximity to the railway lines, which prohibits us (for safety reasons) from doing it during the day when trains are running. As the project progresses, we will keep in regular contact with our railway neighbours.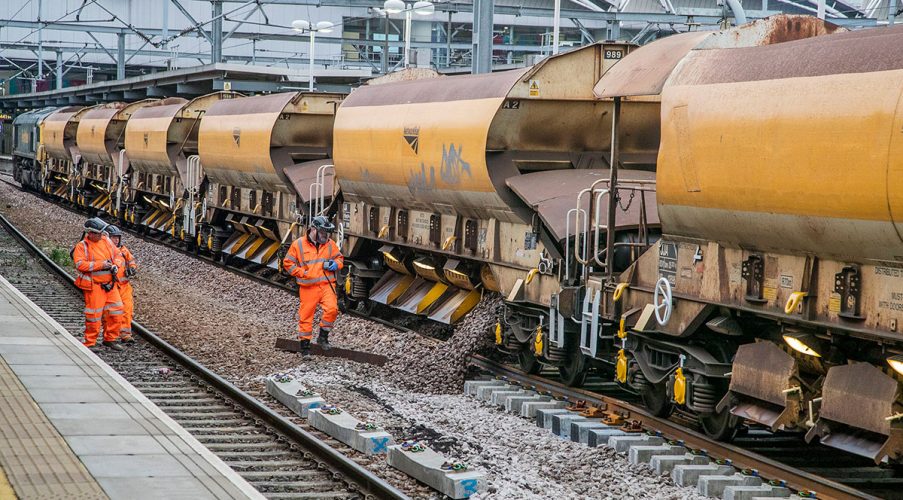 What work are we currently doing?
Carefully planned overnight working for the next few months is essential to ensure we complete the project on time in December this year. I appreciate this is not ideal, but it is unfortunately unavoidable as we are often prohibited from carrying out certain activities during the day (for safety reasons) when trains are running. However, we are committed to limiting noise and light disruption where at all possible.
From late May to early June extensive excavations will be required as part of foundation strengthening works.
From early June to late September we will be progressing with building the actual platform for Platform Zero and the new Platform 1.
There will be some planned changes to walking routes in the area near platform 1 while the new platform is built and some alterations to train times, which will all be communicated clearly and in advance.
Improvements to the main station concourse
In November 2018 we began a major project to modernise the main southern concourse, with a new roof and stunning, glazed façade entrance the key elements of this exciting project.
This work is now completed and has transformed Leeds railway station into a world-class transport hub at the heart of the city, with more floor space created in the main concourse area.
The new, transparent roof has replaced the dark and dated wooden roof and now allows much more natural light to enter the main concourse, creating a more pleasant, inviting environment.
The new glass façade, now befitting of the city, enhances the first impressions of the station for the tens of thousands of people that use it every day.
To see how the new entrance was built watch this video.
There is a re-aligned ticket barrier with more barriers installed at the main entrance which has significantly improved passenger flow.
We have installed new, free-to-use toilets in the main entrance and there is ongoing refurbishment of the toilet facilities on the platforms.
We also have longer-term plans to install new flooring on the main southern concourse.
Contact us
If you're interested in finding out more about Leeds station improvements please contact us by visiting our contact us page or by calling our 24-hour national helpline on 03457 11 41 41.