Leeds railway station is growing. A new Platform Zero has been created to allow for more trains, more seats and fewer delays.
Over 31 million people use Leeds station every year, making it the North's busiest railway station. The new platform will help reduce train congestion and meet the city's growing demand for rail travel now and in the future.
We're proud to announce that our work to create the new Platform Zero is now complete. Platform Zero will come into passenger use to coincide with the May 2021 timetable change, however, until then can be used for stabling trains and in the event of any disruption to the network.
This signifies the first new platform constructed at the station in nearly 20 years.
The following animation highlights the work that has been completed to build the platform and the improvements it will bring
This major £161m two-year project has been accompanied by the modernisation of the station entrance which now has a new transparent roof and stunning glazed façade entrance-way; a redesigned and expanded ticket barrier to improve passenger flow; and refurbished free-to-use toilet facilities.
Further Work
Following the completion of Platform Zero, our construction compound will stay open and reconfiguration work to the car park will start to take place in order to reintroduce the long-stay passenger parking to the station in Spring 2021.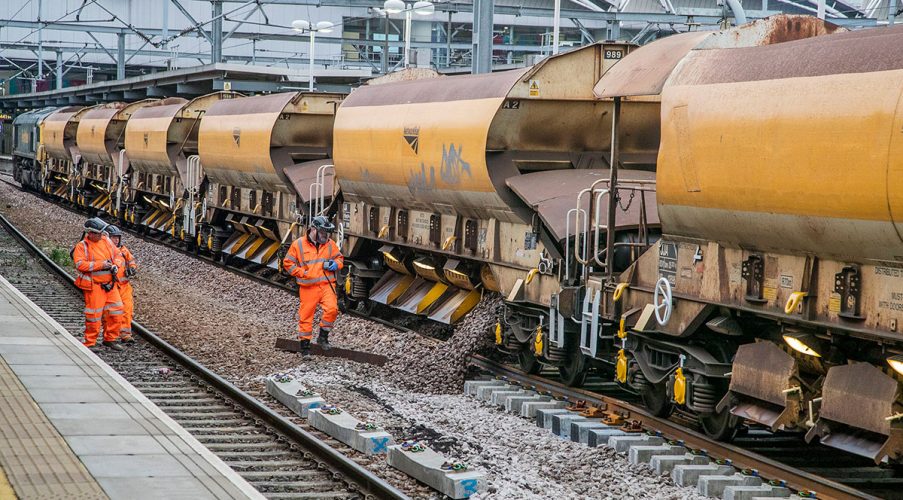 Improvements to the main station concourse
In November 2018 we began a major project to modernise the main southern concourse, with a new roof and stunning, glazed façade entrance the key elements of this exciting project.
This work is now completed and has transformed Leeds railway station into a world-class transport hub at the heart of the city, with more floor space created in the main concourse area.
The new, transparent roof has replaced the dark and dated wooden roof and now allows much more natural light to enter the main concourse, creating a more pleasant, inviting environment.
The new glass façade, now befitting of the city, enhances the first impressions of the station for the tens of thousands of people that use it every day.
To see how the new entrance was built watch this video.
There is a re-aligned ticket barrier with more barriers installed at the main entrance which has significantly improved passenger flow.
We have installed new, free-to-use toilets in the main entrance and there is ongoing refurbishment of the toilet facilities on the platforms.
We also have longer-term plans to install new flooring on the main southern concourse.
The following short video outlines the work we are doing at the station and the improvements it will bring:
Contact us
If you're interested in finding out more about Leeds station improvements please contact us by visiting our contact us page or by calling our 24-hour national helpline on 03457 11 41 41.