Next stop: A greener future
Rail is already the greenest form of public transport and we're on a journey to a cleaner, greener future.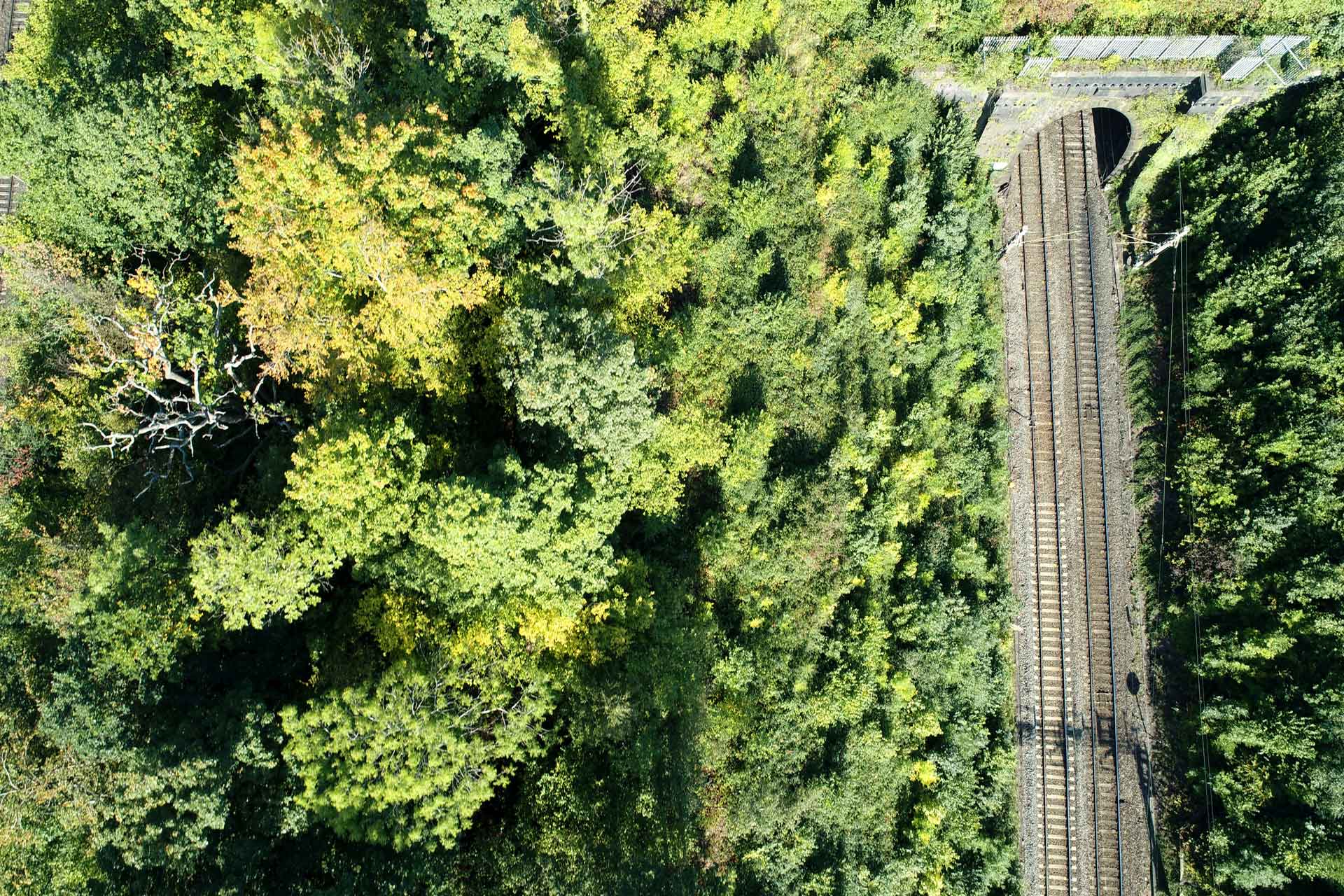 Caring for our planet is important to our passengers, and it's important to us.
We want to make sure our railway is green, resilient to climate change, and able to provide an excellent service for years to come.
As well as improving the lives of millions every day, rail has a vital role to play in supporting sustainable economic recovery and growth while also helping Government to meet ambitious zero-carbon targets. 
We want to put passengers first, help passengers, freight users, and our supply chain to make green choices while supporting local communities and being a good neighbour.
We're already on the journey towards becoming a truly sustainable railway and have published our 30-year environmental sustainability strategy to support our people in achieving our goals.
Our environmental sustainability priorities
We're focusing on four areas that will make the most of the positive impact rail can have to the lives of our passengers, our society and our economy while minimising any negative impact on the natural environment.
A low-emission railway
Helping plants and wildlife flourish
A reliable railway
service that is resilient
to climate change
Recycling and reusing everything
We'll cut our carbon dioxide emissions so that the railway is carbon neutral by 2045 in Scotland and by 2050 in the rest of Britain. This also means cleaner air for our passengers, colleagues and neighbours.
We'll continue to look after nature around the railway and help it flourish. By protecting and maintaining their habitats, we'll enhance biodiversity across rail's landscape by 2035.
We'll make our railway more reliably resilient to climate change and severe weather by 2050. We're already the first railway in the word to have set ambitious, science-based targets to help us get there.
We'll waste less and recycle more – slashing the amount of materials we use. To do this, we'll reuse, repurpose or redeploy anything we don't need. By 2035, it'll be business as usual for us to only use materials that are made sustainably, don't pollute, last longer, and can be re-used and recycled.
Find out more about our environmental sustainability priorities
Social performance
Our commitment to wider sustainable development goals, including social value, are also very important to us. There are social benefits to everything we do, and we are committed to supporting our local communities.
Recommended stories