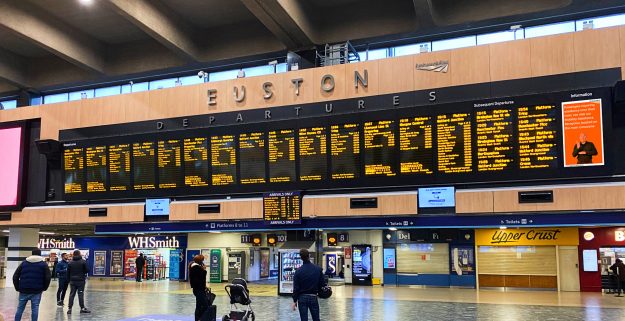 London Euston has become the first railway station in the country to provide the latest passenger information using British Sign...
Why do your rail services sometimes slow due to a speed restriction? We know it's the last thing anyone wants...
More stories from around our network
The largest working mechanical signal box in the world has just had its biggest refurbishment in more than a decade. We've worked with contractor MPH Construction since October to sensitively carry out £250,000 of improvements...
The battle to establish a standard gauge between the rails across Britain ended 129 years ago. So why do we still have variations in track today? The end of the line for Brunel's broad gauge...
We're privileged to look after a railway that dates back hundreds of years - and are proud to ensure its survival for future generations. If you take a scenic rail trip in the coming year,...
Network Rail is seeking private sector investment in its trackside fibre optic cable network in a deal that would enable performance, safety and connectivity benefits for passengers. It could also save the taxpayer up to...
The Box Tunnel in Wiltshire is one of our finest Victorian structures. It's also one of the railway's greatest triumphs. Once completed, it inspired short stories and poems, cementing itself in the minds of the...
We talk a lot about Main Line railways but what are they and how do they differ from other lines? One simple answer is that we typically use Main Line to describe principal rail links...
This Easter bank holiday our team will work hard to make more progress on the £1.2bn East Coast Upgrade. The huge project will give you more trains and quicker journeys along the East Coast Main Line,...
How can a delay to train services in one part of the country affect journeys elsewhere? We can fix most problems on the railway quickly and without disruption. But sometimes, a problem on one part...