Military into Rail
Network Rail has a long history of supporting our Armed Forces. We are committed to helping Veterans reintegrate into successful civilian careers and support our established Reservist community.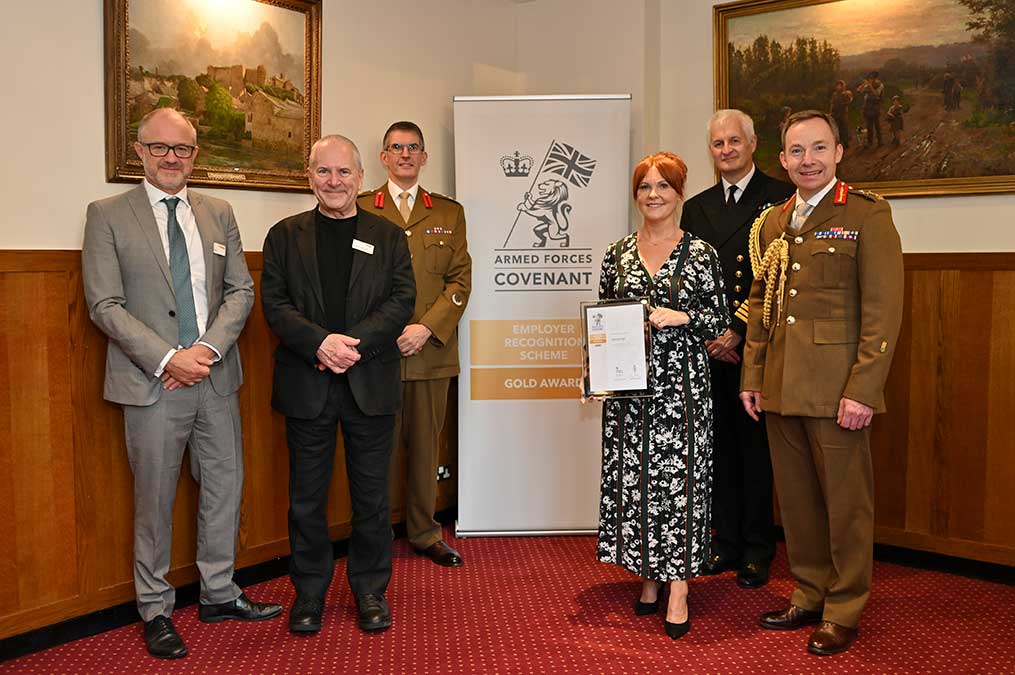 In 2022, our Gold Standard was revalidated, after we originally signed the British Armed Forces Military Covenant in 2015. We were also honoured by the Ministry of Defence with the Employers Recognition Scheme Silver award in 2016 and the Employers Recognition Scheme Gold award in October 2017.
We recognise that those from the Armed Forces have a unique skillset that are highly sought-after in a safety-critical environment like ours at Network Rail including:
discipline
teamwork
leadership
the ability to stay calm under pressure
working in a fast-paced environment
decision-making with a high level of ambiguity
determination
flexibility in an ever-evolving environment. 
We work closely with the Career Transition Partnership to make sure everyone making the move from the Armed Forces to a career with Network Rail is fully supported.
Joining us could be the route into a new successful civilian career.
Create a profile and sign up to our job alerts to find your perfect second career in the rail industry.
Our commitment to the Armed Forces
Network Rail achieved a Gold Award in the Employer Recognition Scheme – the Ministry of Defence's highest badge of honour for organisations which have signed the Armed Forces Covenant.
It acknowledges our active support to the Armed Forces community in our organisation, industry partners, supply chain, charities, and our local communities.
Around a tenth our workforce come from an Armed Forces background and have thrived in our organisation, providing the skills that are critical to our Railway Upgrade Plan and helping us to build a bigger, better railway for Britain.
Learn more about life at Network Rail as a reservist
We value the unique training and experience Military Reserves bring to our organisation such as Darin.