Delivering a sustainable railway
Rail is already one of the greenest ways to travel but we're committed to making it even greener.
Sustainability is important to our passengers and it's important to us. It's an integral part of putting passengers first and making sure our railway is resilient, efficient and provides a great service in years to come.
We're proud to be the first railway organisation in the world to set ambitious science-based targets to cut carbon emissions and help limit global warming to 1.5°C.
And we're working with suppliers so that, by 2025, 75% of our suppliers, when measured by their emissions, have science-based targets too.
Trains are already the greenest form of transport. And we're making them even greener. Trains reduce UK carbon emissions by up to 7.7 million tonnes every year. Each rail journey helps towards a fair, clean economy for tomorrow.
Visit We Mean Green to find out more about how using the train helps tackle climate change.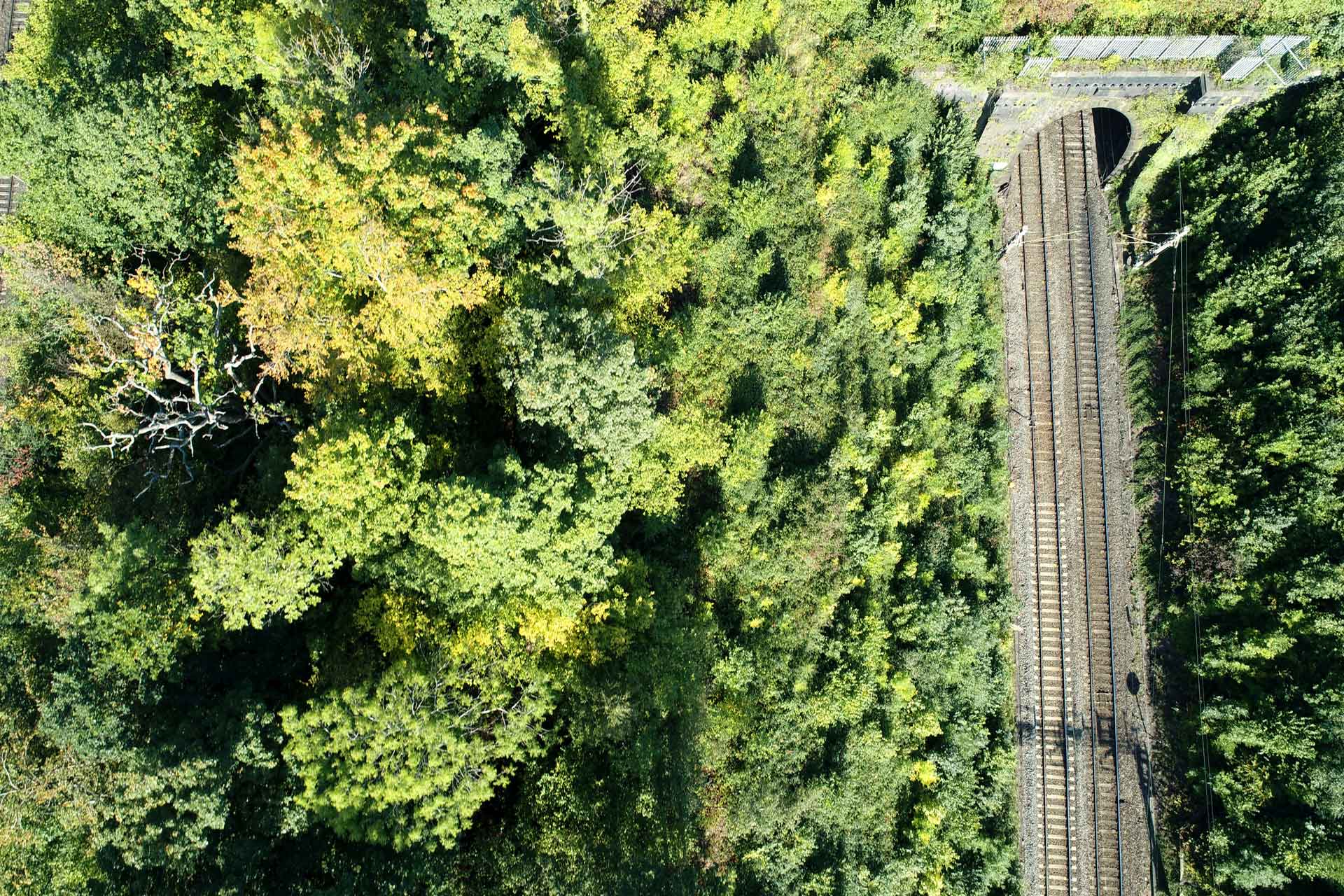 Our social value priorities
Our commitment to sustainable development goals is very important to us. We have a guidance Network Rail Social Value Framework that is aligned with the UK government's Social Value Model (PPN06/20) and social objectives in Wales and Scotland.
Find out more by visiting our social performance page.
Our environmental sustainability priorities
We're focusing on four areas that will make the most of the positive impact rail can have to the lives of our passengers, our society and our economy while minimising any negative impact on the natural environment.
A low-emission railway
Making the railway more resilient to extreme weather
Helping plants and wildlife flourish
Recycling and reusing everything
Download Environmental Sustainability strategy
Download Biodiversity Action Plan
Download Our ambition for a low-emission railway
Download Traction Decarbonisation Network Strategy documents
Recommended stories
Useful links