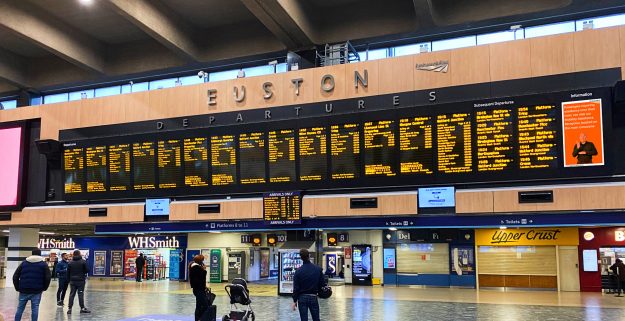 London Euston has become the first railway station in the country to provide the latest passenger information using British Sign...
This Easter bank holiday our team will work hard to make more progress on the £1.2bn East Coast Upgrade. The...
More stories from around our network
Glasgow Queen Street station - currently the site one of our biggest improvement projects - is 179 years old this week. We're close to completing a huge upgrade of the Victorian station, to give you...
The brand-new Horden railway station opened to passenger services on 29 June - just six months after our teams broke ground at the site in County Durham. How did we complete one of our fastest...
London St Pancras International - the Victorian Gothic railway icon-turned gateway to Europe - is among the famous structures to appear in the new series, The Architecture the Railways Built. Step into this stunning piece...
Our station teams are working hard to help keep passengers safe if they have to travel by rail. If there is no other way to travel, passengers will find social distancing measures in place at...
Bristol Temple Meads has become our most improved railway station, according to a survey, following substantial upgrades to the Bristol area. Bristol Temple Meads achieved a passenger satisfaction score of 83%, up 12 percentage points...
Scotland's busiest station is currently the star of the television series 'Inside Central Station'. The BBC documentary, which follows station staff as they move about 30 million passengers a year, comes as we're preparing a string...
Greater Manchester has been an integral part of The Great North Rail Project - multi-billion pound improvements in the north of England. We've made a string of upgrades to its busiest station - Manchester Piccadilly - to improve...
We're improving connections in Scotland, with upgrades at Edinburgh Waverley station due to complete this spring. Waverley is currently the subject of a consultation for a master plan that will shape the long-term future of Scotland's second-busiest railway station....